Our purpose & beliefs
Our purpose and beliefs reflect the care and compassion our staff provide to our patients everyday.
Our purpose
To improve the lives of our patients and their families, our communities and humanity.
Our story
We provide treatment, care and compassion to the people of Melbourne and Victoria.
Our research and education programs advance the science of medicine and health and contribute to innovations in treatment and care.
Through our partnerships we build our knowledge and share it with the world.
Across our diverse organisation, we value and respect life from beginning to end.
Our beliefs
Patients are the reason we are here – they are the focus of what we do.
How we do things is as important as what we do. Respect, support and compassion go hand in hand with knowledge, skills and wisdom.
Safety and care of patients and staff are fundamental.
Excellence is the measure we work to everyday. Through research and education we set new standards for tomorrow.
We work together. We all play vital roles in a team that achieves extraordinary results.
We share ideas and demonstrate behaviors that inspire others to follow.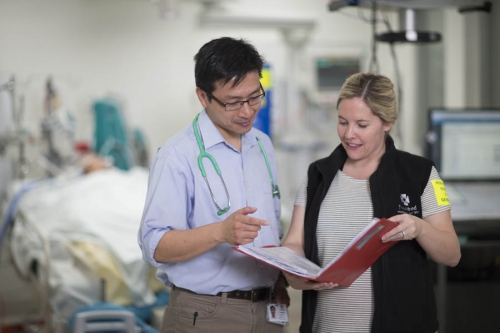 Our strategic plans set clear goals across care eight important themes including patient care, research, community engagement and financial sustainability.
Find out more