The future is bright for Matt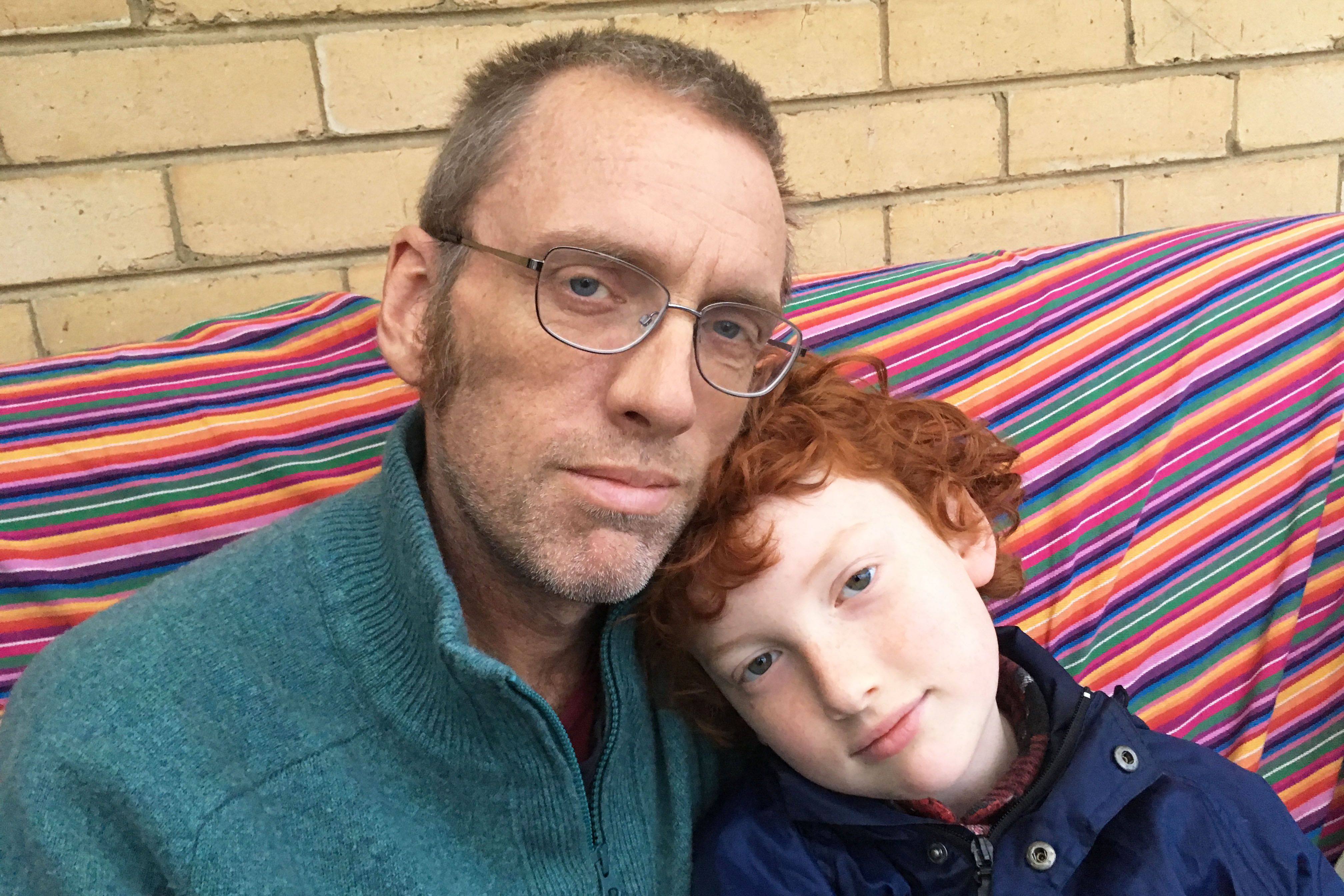 At age 47, for the first time in his life, Matt Powell is able to plan a future. After a lifetime of incredibly complex health issues, the gift of a donor kidney has finally given Matt the chance to feel what it's like to be in good health.
Matt was born with haemophilia, a blood clotting disorder which causes abnormal and heavy bleeding. When he was seven he contracted HIV and a little over a decade later, he nearly died of the disease. At the time HIV medication was experimental, and although the treatment saved his life it caused irreparable damage to his heart and kidneys.
Years later Matt's kidney function was down to 10 per cent and he started peritoneal dialysis, which caused a fundamental shift in his perspective. His life became purely about survival and living in the moment with his three young children and his wife.
"Dialysis is physically depressing, it's like your mind is in fog, and it feels like you're walking through thicker air," Matt said.
"I was always thinking 'at what point can I stay alive 'til, when will be the least tragic time I can leave my children?"
But a few months ago, after dinner with his family, Matt received a call from The Alfred donation team to tell him they had found a match.
"Going in for the transplant - it was almost dreamy. My wife drove me in, I gave her a kiss, there was a private room ready for me. I knew all the nurses there already, I was excited."
At what should have been an incredible time in Matt's life, tragedy struck his family. Ten days after the transplant, Matt's brother suddenly passed away. Thankfully, undergoing a transplant had given Matt the energy to be there for his family.
"It was a powerful, dramatic and ironic experience. I was grieving but I still couldn't get over how well I felt. The first thing I noticed was my mind clearing, I could think again - my mind was sharp."
Thanks to the generosity of an anonymous donor, Matt and his family have the opportunity to move onto a new chapter of life together. He is moving to the country to slow down and get back to doing the things he loves.
"I'm a musician and an avid gardener, and I am looking at getting back into work. I've spoken to the Alfred renal team about me coming to do peer support work at the pre-transplant renal clinics", Matt said.
"The feeling of gratitude towards the donor and their family is profound, the significance of this gift is immense. It's an incentive to survive, I'm not just looking after myself: I'm looking after someone else's heritage."