Caulfield Hospital commemorates 100 years of care this ANZAC Day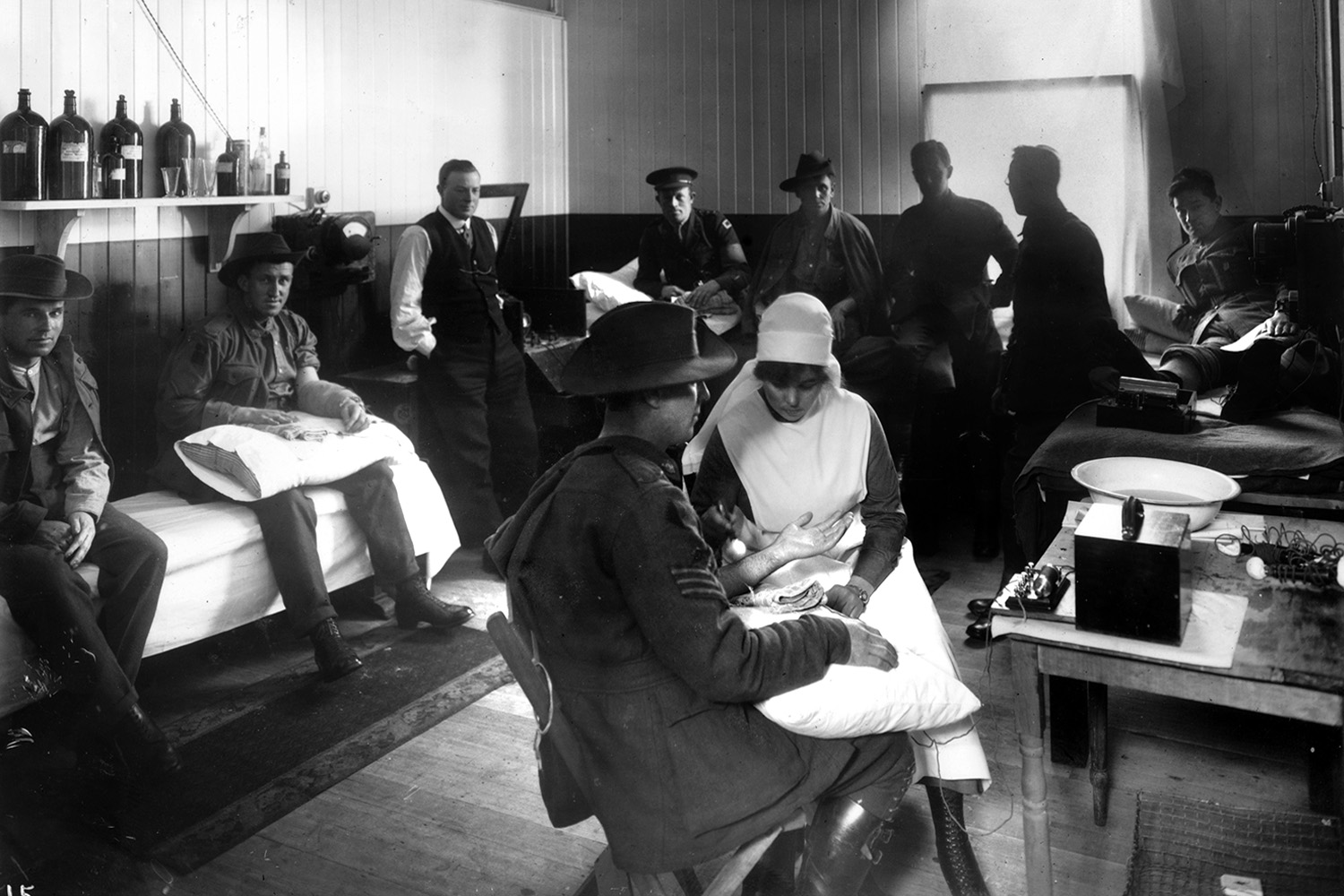 Caulfield Hospital held a special ANZAC Day service today, commemorating its role in caring for thousands of First World War soldiers.
The annual service, which united more than 200 staff, patients, and local residents, is the first official event held to mark the hospital's centenary.
Alfred Health Chief Executive, Prof Andrew Way said it is important to commemorate ANZAC Day, and remember all Australian soldiers who have served, but this year was particularly significant for the hospital.
"Caulfield Hospital was first established as the Number 11 Australian General Hospital to care for and rehabilitate more than 18,000 soldiers and nurses returning from the First World War," A/Prof Way said.
"The soldiers who became our first patients 100 years ago helped shaped the care that continues today – and the ANZAC Day service reminds us of this formative part of our history."
Caulfield Hospital Clinical Services Director, Andrew Perta guided attendees through the milestone ANZAC Day service, which included participation from City of Glen Eira Mayor, Mary Delahunty and Member for Caulfield, David Southwick MP.
Director of the Grimwade Centre for Cultural Materials Conservation at the University of Melbourne Prof Robyn Sloggett provided insight into the role of artefacts and memorabilia in driving story telling about the past, while local resident Lois Comeadow shared the story of her great-uncle who spent eight years at Caulfield Hospital after returning from battle during the First World War.