From Afghanistan to The Alfred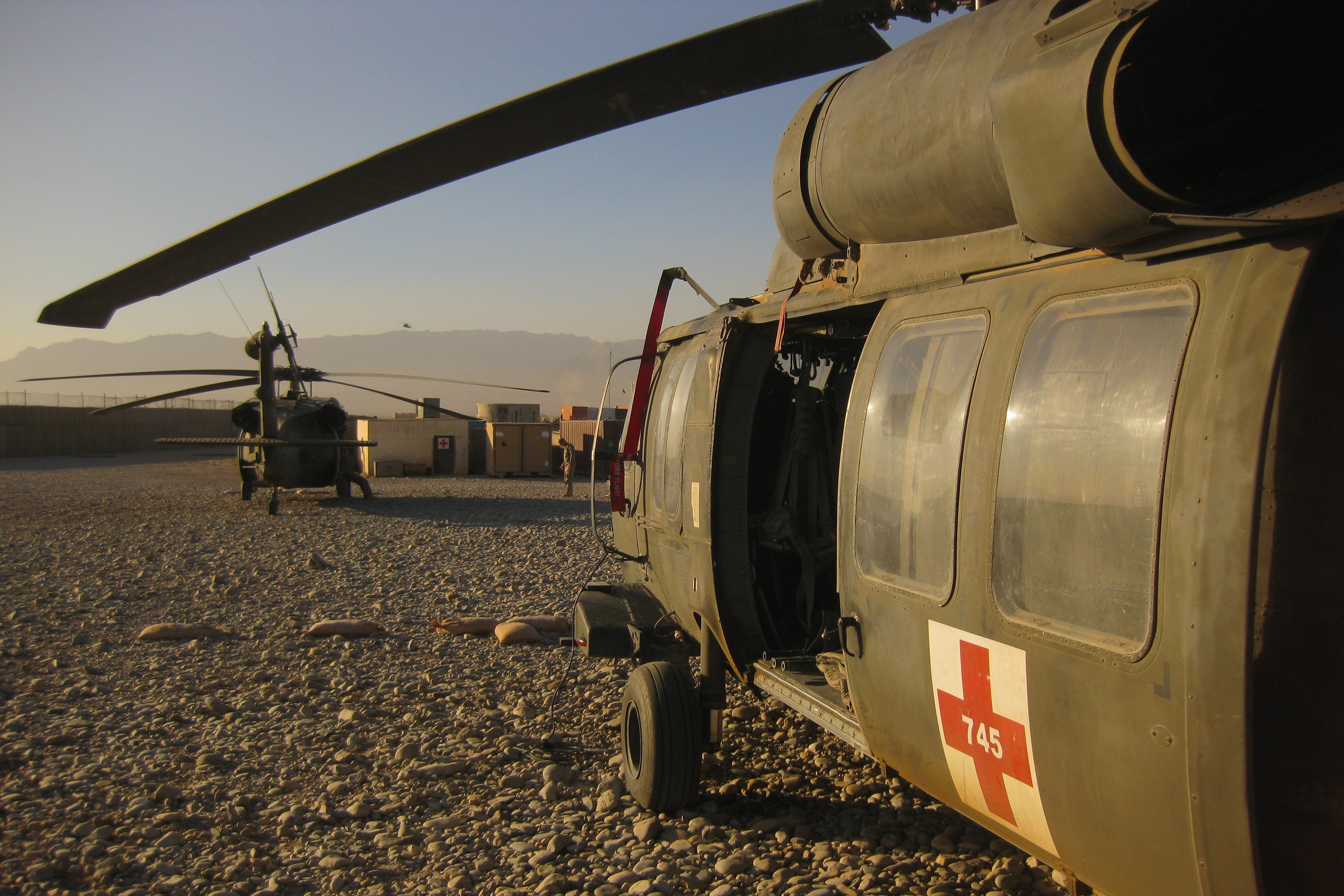 The winter Simon Hendel spent in Afghanistan is one he will remember for the rest of his life. That was the winter when, in 2010-11, he was deployed with the Army's Special Operations Task Group (SOTG) in the midst of the Afghan war.
Working as the Regimental Medical Officer, part of Simon's role was to fly out in US "DUSTOFF" Medevac helicopters, landing in active combat zones to collect seriously injured or ill people. As soon as the radio call came in, he had to be ready to go.
"In one earpiece, you'd be listening to the pilot preparing to take off. But you'd also be listening to the medical information, known as a 9-liner, in the other ear, telling you what you're heading out to and details about the patient," Simon said.
"About a third of the call-outs were non-battle related. We picked up seriously ill children with probable leukaemia and meningitis, pregnant women, people in car accidents, but it was mostly battle related.
"Injuries from Improvised Explosive Devices – or IEDs – were a feature of the Afghan war, we saw a lot of those. There were a lot of penetrating, blunt or blast-related trauma. People with smashed limbs or gunshot wounds. The range of injuries was really varied."
Simon was the sole doctor for the SOTG in that rotation, leading a team including a nurse, a physiotherapist and senior and junior medics.
"Along with our American counterparts, It was our job to provide all the primary health and trauma care for that task group's rotation," he said.
"What I'm most proud of is what the medics managed to achieve in very difficult circumstances. They were task-focused, disciplined, and they did a really good job. They keep doing a really good job."
Coming home was an adjustment – but a welcome one.
"Doing that sort of work was exciting and stimulating and I initially found it quite difficult to adjust back to the normal day to day – it felt like life with the volume turned down," Simon said.
"It's something I still think about every day, it was a life-changing experience. For me, it was a really positive one and it pitched the direction of where I was going to go with my career."
Simon was an anaesthetics registrar at the Alfred at the time, so he took leave to deploy with one of the Army's commando regiments.
"I was quite nervous coming back to work – I didn't know how people would react about how long I'd been gone, or where I'd been," he said.
"But I walked into the tearoom on that first day and I got a big hug and a welcome back, the support was incredible."
Apart from working as a specialist anaesthetist at The Alfred, Simon works in the Army Reserves and as a retrieval consultant for Adult Retrieval Victoria.